The decision to resume dance radio
---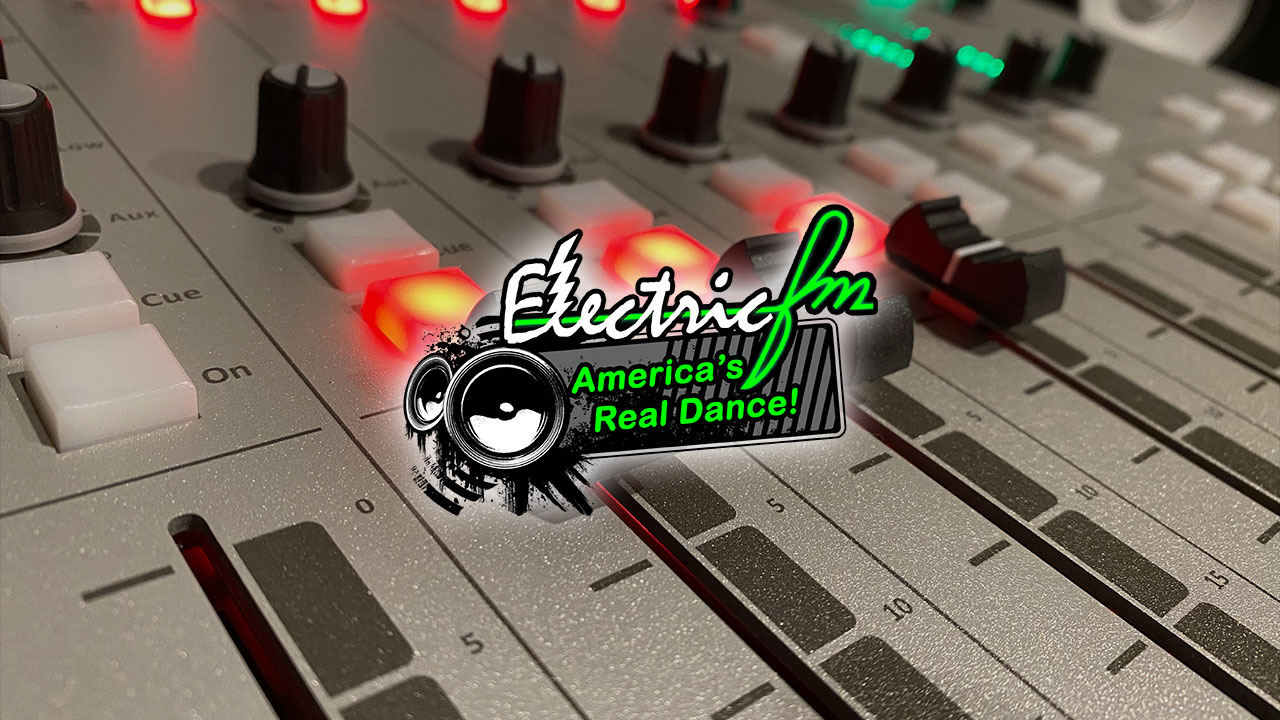 By Chris B.
September 20, 2020
The decision to come back was based on several Facebook posts, and conversations with many people. A simple Facebook post asking who's out there garnered an overwhelming response immediately. This was shocking! Our fans were still out there, hoping for ElectricFM's return.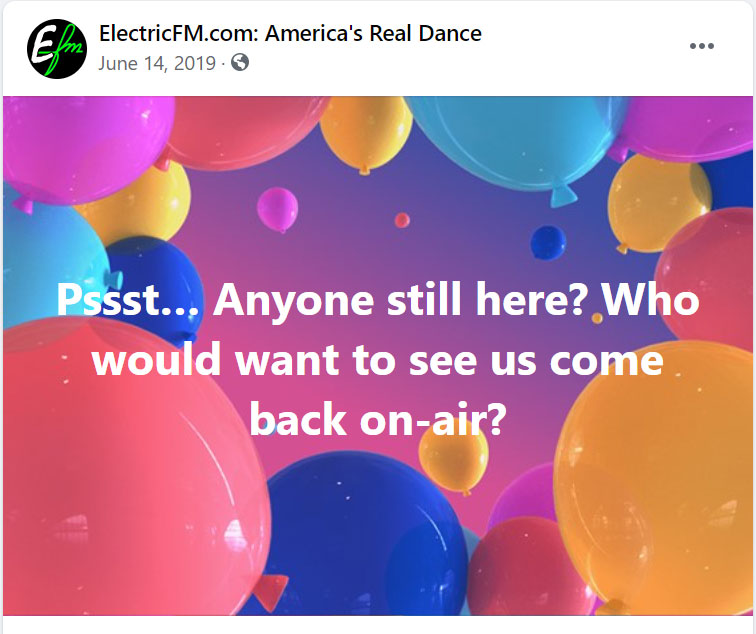 We discussed how we would accomplish coming back on-air. It was going to be a lot of work, from technical, to apps, to our website, and most importantly: catching up our library on all the music we've missed out on.
After putting plans into action, here we are. We're back, and ready to serve you ElectricFM dance radio! We've also decided to go commercial-free for the immediate future. A win-win for our listeners!