Rate ElectricFM's Music In Our App
---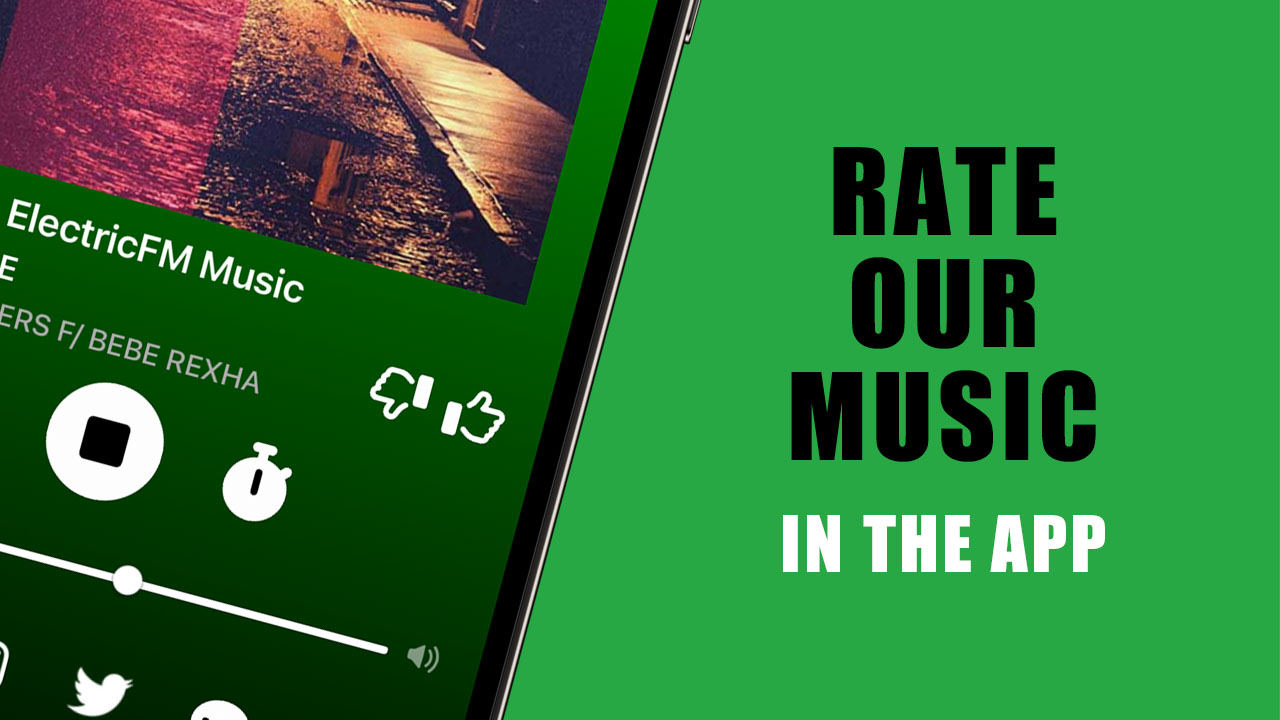 Use the power of your opinion, and let us know what you think of the dance hits we play!
When listening in our smartphone app for your iOS or Android device, tap on the thumbs up or thumbs down icon when a song is playing.
Giving a song a "thumbs up" means you like the song, and a "thumbs down" means you don't like the song, and maybe want to hear us play it less.
Rating the music lets us know how we're doing to be your choice for dance radio!