ElectricFM Top 100 of 2021 Countdown
---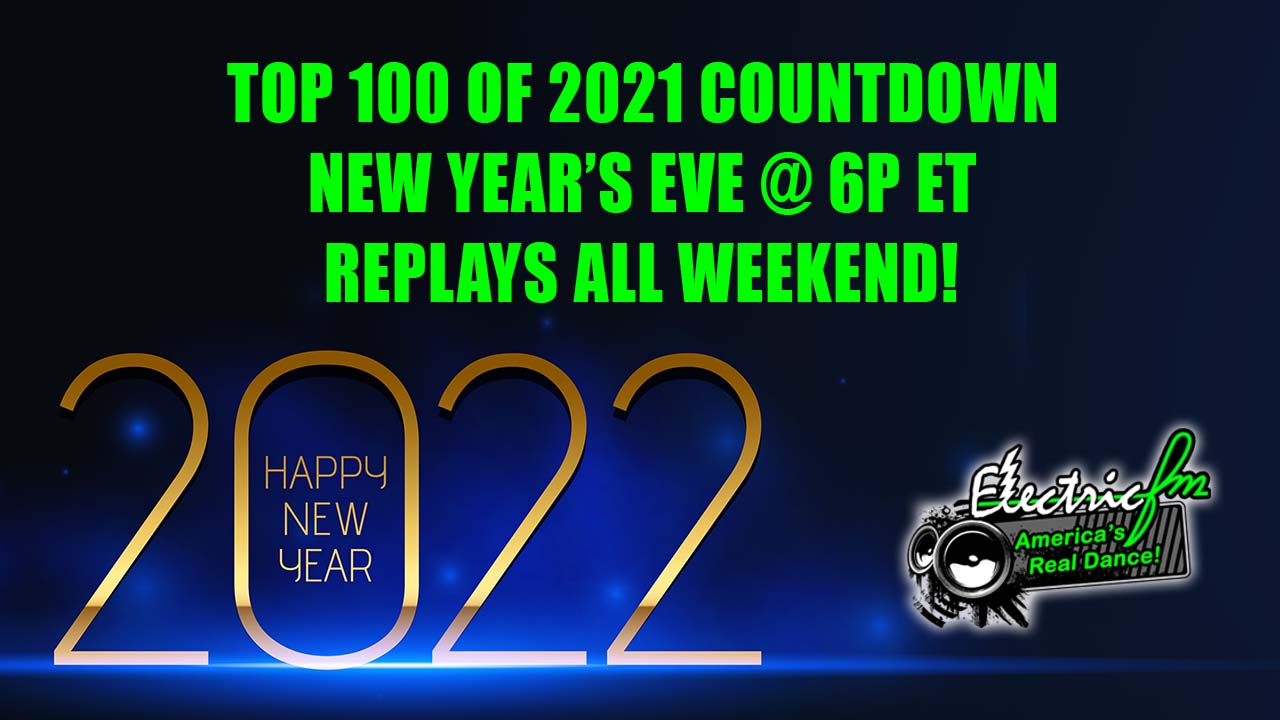 By Chris B.
December 31, 2021
Chris will be hosting our annual Top 100 countdown, starting New Year's Eve at 6pm ET!
Find out the biggest dance hits of 2021 on ElectricFM! Will your favorite songs make the cut? Find out NYE @ 6p ET!
Missed the show? We'll be replaying the Top 100 of 2021 Countdown all weekend!