ElectricFM's 14th Anniversary!
---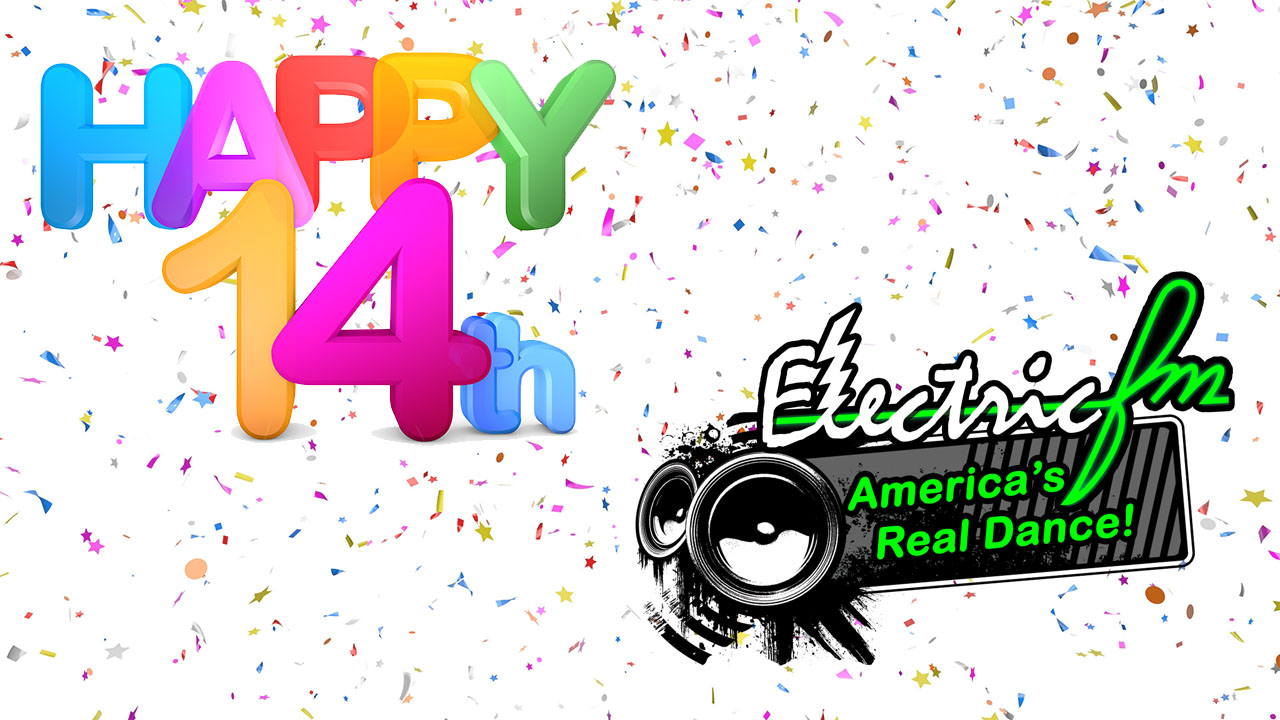 By Chris B.
February 4, 2022
14 years ago, on February 4th 2008, ElectricFM launched! We were, and still are, the little station that could. Independently owned & operated, playing today's dance hits 24/7/365.
ElectricFM quickly rose to being a top station on several platforms, which to us, was a humbling experience.
During our first year, our highest-rated show was our very first Top 100 of 2008 Countdown. Backstory was on Christmas Day 2008, Chris & Adam floated the idea of a year-end countdown. After eating dessert, they began writing and compiling our very first Top 100 Countdown. This would be an annual tradition, which resumed in 2021! After the show aired, it was evident that it was our highest-rated show. We hit several records, including the number of listeners tuning in, along with a higher-than-average time spent listening. This was a sign our listeners loved the current dance hit format we were presenting. In early 2009, we would make a format tweak leaning us even more current.
From our live remotes, Top 100 Countdowns, and incredible top-tier on-air talent (Ruby, Tim, Chris), to our production guy Adam, we were, and still are, a radio family with one goal in mind: to serve you, our loyal listener.
We took a brief break from 2017-2020, but are back, and better than ever! Take a look at station history. Here's to another 14 years!